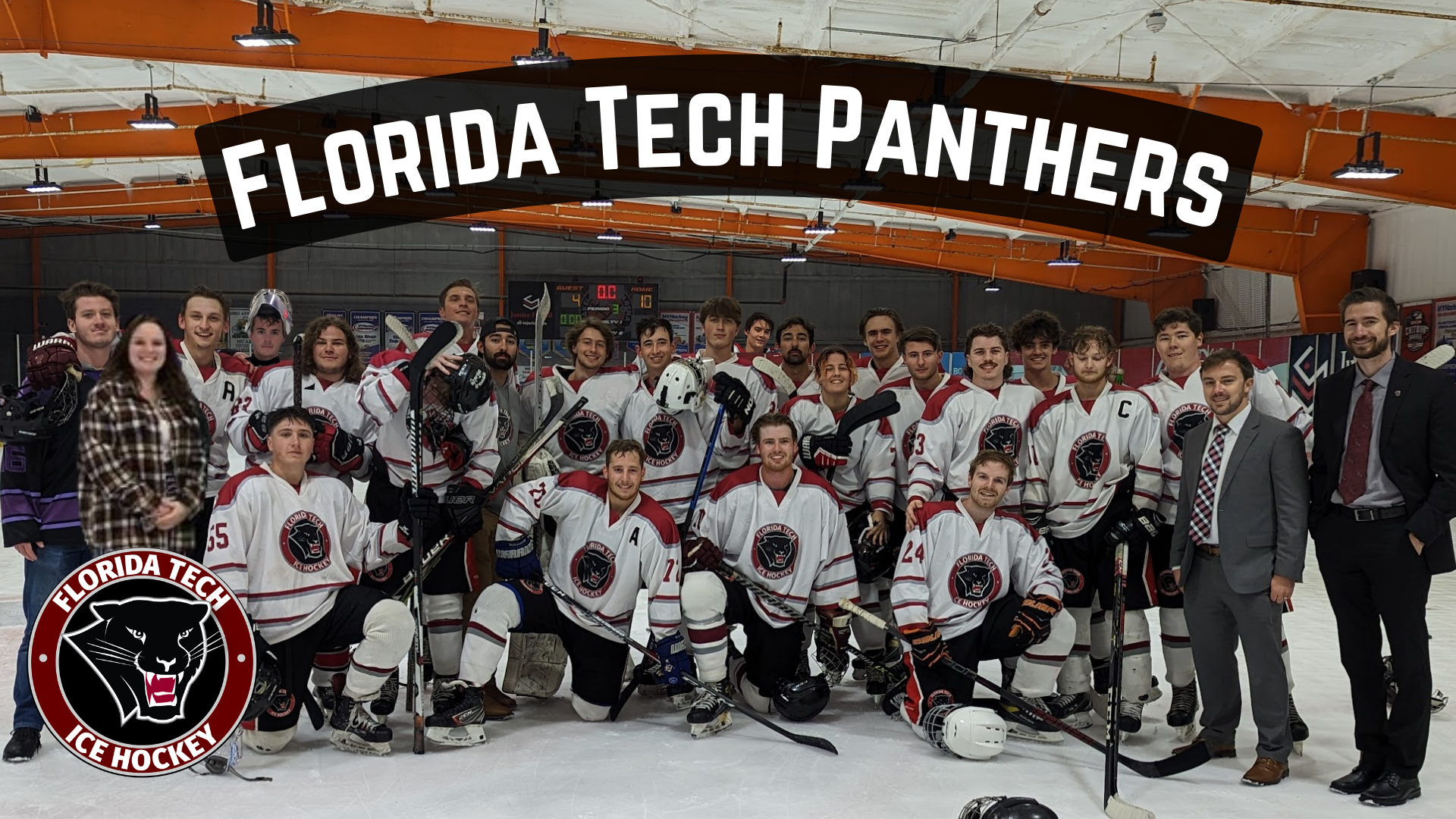 The Florida Institute of Technology Ice Hockey program was founded in January, 2003 by a group of ambitious students. These young passionate hockey fans believed that Melbourne CAN be a hockey town. they soon turned that dream into a reality despite the lack of interest in the sport at the time. The goal of the organization was to eventually compete in the ACHA Division III league.
In the inaugural season, the team introduced a group of about fifteen, skaters and goalies, with a very wide range of skill levels. The team participated in the local men's league, where their intense, and physical style of play was not always accepted. However, the first season for the Florida Tech Ice Hockey Team proved that an organized hockey program at Florida Tech was possible.
As word spread about the team's existence, more and more players began to come forward, and the quality of hockey improved greatly. With a deeper talent base, and scheduled practice times, the team felt confident they could compete against ACHA registered schools. So, in November of 2004, the Florida Tech Ice Hockey team traveled to Daytona to play Embry-Riddle in a historic match. Florida Tech lost their first college game by a score of 6-2, but they competed well. It was the beginning of a legendary rivalry. That game gave them the green light to organize a full schedule versus future league opponents.
In January 2005, the Panthers hosted a home game against Florida State. Until this point, fan attendance was moderate, but when the big name of FSU came to town, popularity exploded. Unofficial records estimate the attendance at the Florida Tech vs. Florida State 2005 game to lie somewhere between 450-500.
Today, most games sell out and the team is now a member of the College Hockey South Division III, within the College Hockey Federation. The Florida Tech Ice Hockey team has some of the most passionate hockey fans in Eastern Florida. The team lives by the fans and we promise to leave it all on the ice with pride while wearing that Panther crest.
The future is looking bright. The Panthers will look to become a bigger part in the community and on campus. With its notable history, explosive popularity and established traditions, the Florida Tech Ice Hockey team is here to stay. Will you be a part of it? GO PANTHERS!!!